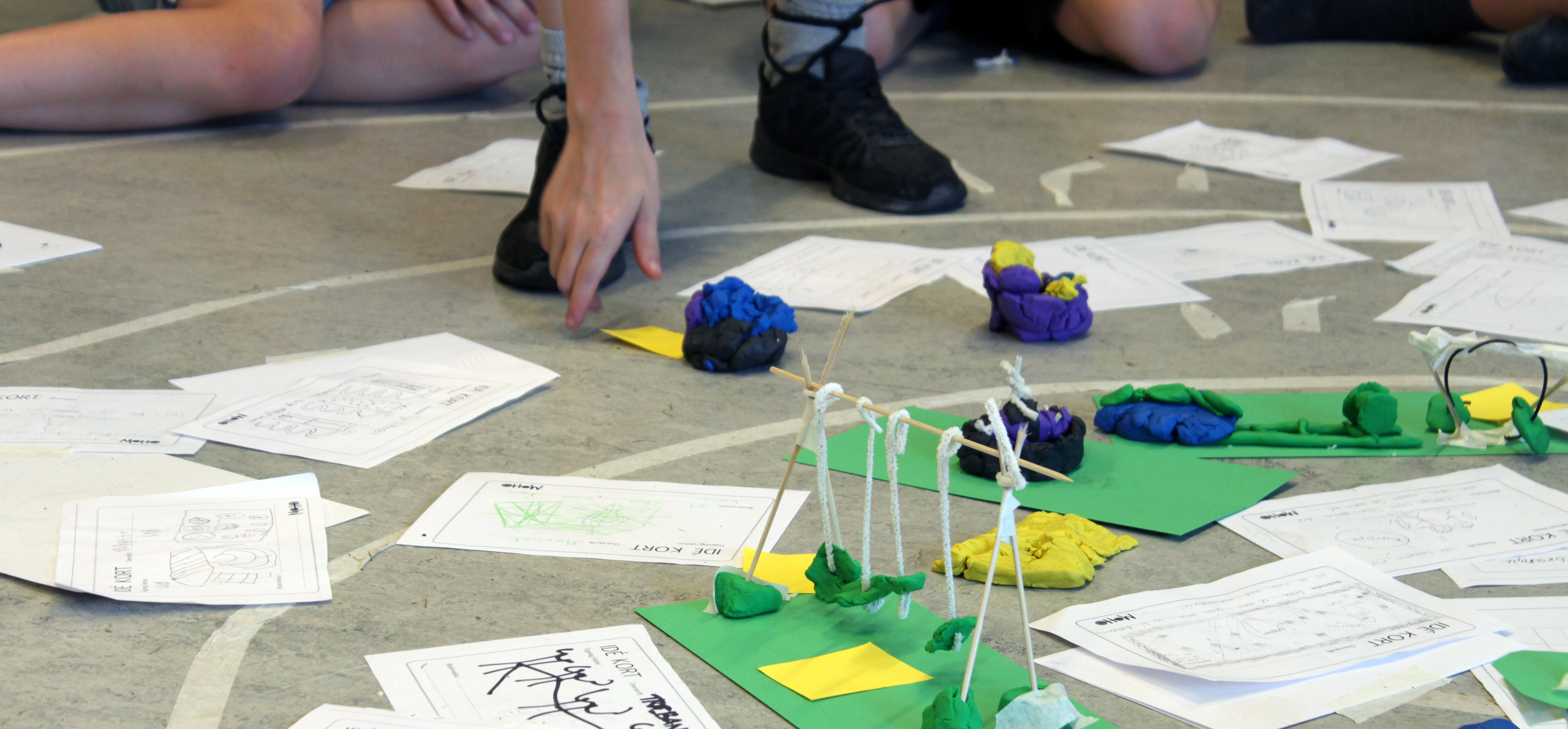 MoHo takes part in a Danish initiative called DRØN – it has to do with installations that inspirers and encourage kids to be active in the schoolyard. As one out of 17 schools, MoHo collaborates with the municipality in Kolding, the artist group Bureau Detours and of course the school Skanderup-Hjarup Forbundsskole.
From August 19th this team (including students of course) co-design a plan for a new area at the school. The project is especially focusing on the tweens (age 10-13), as there is a tendency that this group of children is less and less active.
106 school projects applied to participate in the first phase – 17 schools were selected. Skanderup-Hjarup Forbundsskole were one of them. By the 3rd of December all design teams handle in their project proposal – and at least five will be realized.
We of course hope to be one of the final projects, seeing that we work radically with the connection between the outdoor design and embodied learning. At the moment we are working on the final concept and in addition to the blueprints we are collecting material from the co-creative process and writing about it in a new book. (The first edition will be printed in Danish)
The initiative is funded by the Danish organizations: Realdania, Lokale og Anlægsfonden and Kræftens Bekæmpelse. You can read more at the website http://www.droen.dk/Pages/default.aspx (in Danish)